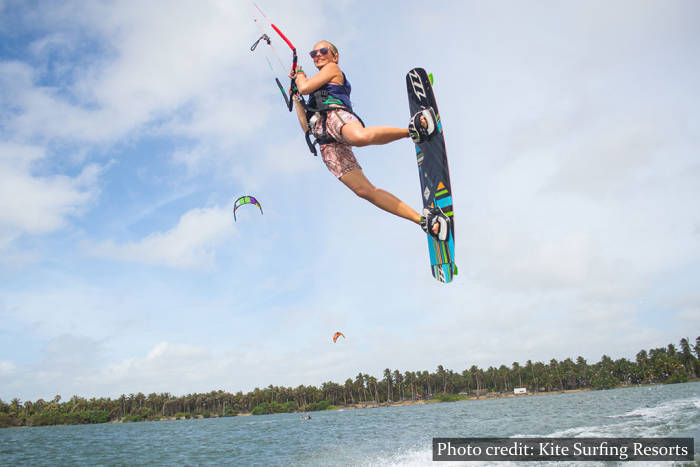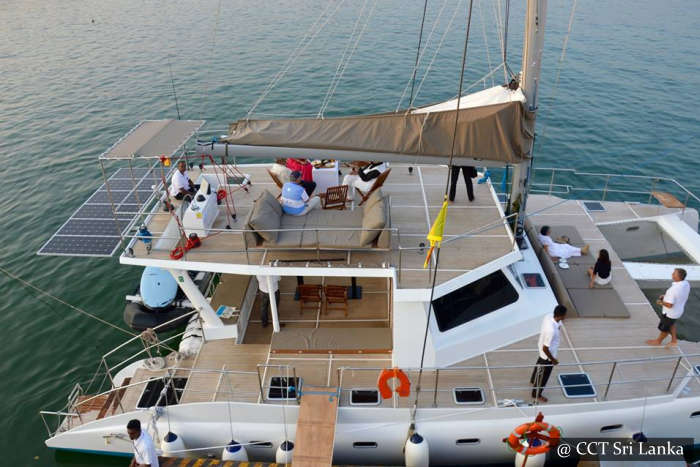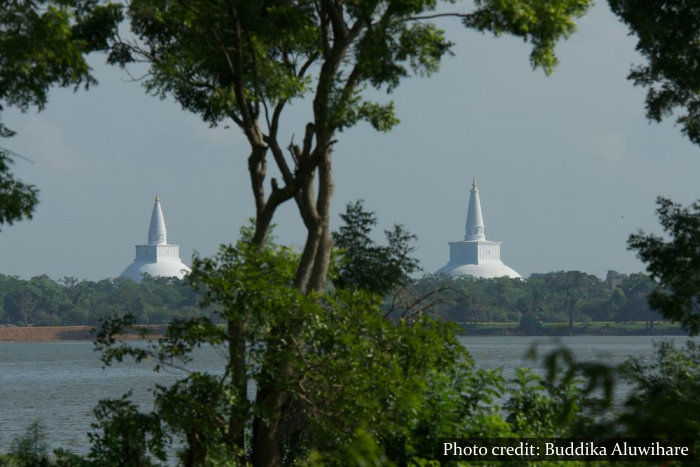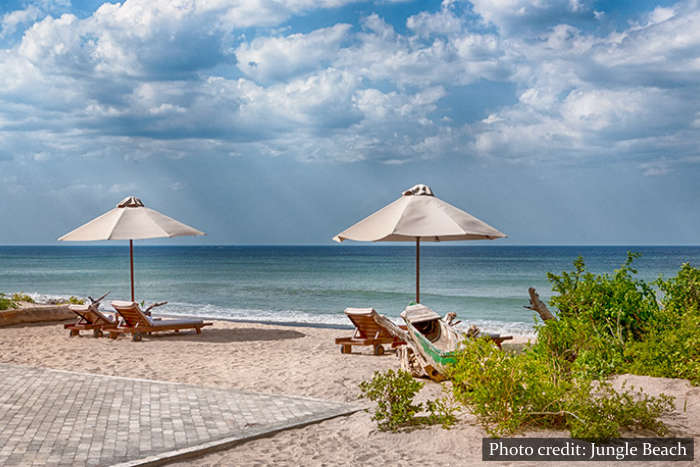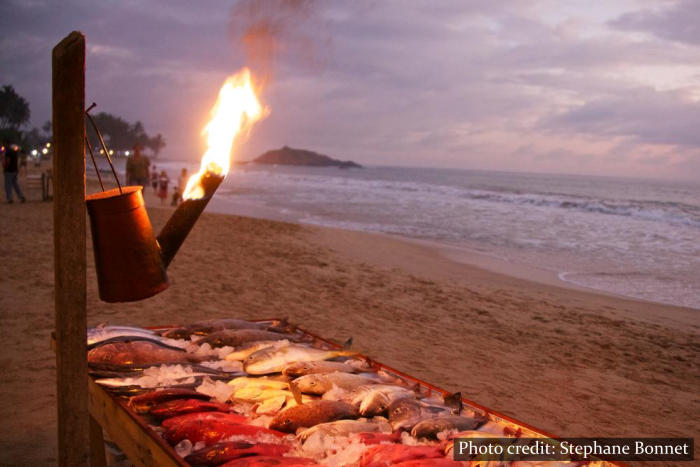 cctsrilanka.com.Kalpitiya-Manna-Thalaimannar-Sailing&Diving-Kalpitiya-KiteSurfing2
cctsrilanka.com.sailing.SCUBA.Diving.Boat.Liveaboard (53)
cctsrilanka.anuradhapura.mirisawetiya
cctsrilanka.com.Kuchchaveli-Trinco-JungleBeach7
Mirissa-Beach-Cross-Cross-Country-Travels-Sri-Lanka
Intro
To an unvaccinated traveller, this model itinerary offers some idea into travelling to Sri Lanka during Covid-19 pandamic.
Even within first 14 days, respecting the time taken to issue first PCR test result,  you can travel between Level 1 certifed accommodations and enjoy tourist sites within the "a bio bubble".
One person's travel experience - On CNN Travel 
On Google Map, you could clearly see the route to destination, local excursions and tourist interests. To have a clear view click "

 " and then un-click " 

 " irrelevant layers. We constantly update our site with all those interesting facts.
General terms and conditions
Reservations can be done : Only booking online or dropping us an email.
Price : The price may slightly go up or down at the time of booking.
Payment : Full payment is settled prior to starting the tour/excursion.
Days of the tour or the hours of excursion : The tour or the excursion is completed within mentioned time.
When exceed the mentioned time, per hour vehicle detention fee : 3 USD - Tuk Tuk / 5 USD Standard car & van
Weather : If weather conditions are unfavourable activities will be adjusted accordingly.
Today's Marine Forecast : Sri Lanka Department of Meteorology / Buoyweather
Transportation to a destination : Click Here to reserve with an excursion.
Accommodations : When the rooms are not vacant at scheduled accommodation, we are obliged to consult you first with the options available. But if there is no time left to do so, we always reserve the right to replace the accommodation with fair accommodation.
Supplements : Basic child supplement includes extra beds and meals (For age 6-12) / All inclusive adult supplement includes entrance tickets and all other activities mentioned / All inclusive child supplement includes extra beds, meals, entrance tickets and all the activities mentioned.
Child : Age 0 - 6 does not incur any costs with the conditions that the bed is shared and no special requests are made.
Accommodation cancellation policy : a) 21 Days & above no cancellation fee. b) 15-20 Days - 50% cancellation on the basis booked. c) 14 Days and below & No Show - 100% cancellation on the basis booked.
Refund : Refund will be determined after reducing third party's and our costs.
About the Tour
Best season : You decide
Available : During Covid-19 restrictions
Arranging time needed : 2 weeks
Hottest month : April & August
Whole touring days : 14 days
Total Kms driven : From the airport to Level 1 certified accommodation
Transportation : Semi-luxury car or van
Room allocation : 1 pax (single) / 2 pax (double) / 3 pax (1 triple) / 4 pax (1 single + 1 triple) / 5 pax (1 double + 1 triple) / 6 pax (2 triples).
Restrictions : Do not touch corals please. Be a responsible and ethical snorkeler and diver. No flash photography of ancient paintings. Cover your knees and shoulders before enter any temple. Do not leave plastics behind / Please do not feed wild animals.
Basic price includes : Mandatory insucance cover, two PCR tests, transpotation from BIA or MRA airport to nearby certified Level 1 accommodation, accommodations at Level 1 accommodation for 13 nights, meal plan mentioned & Gov tax.
Child price : Aged 6 - 12 is considered a child / Aged 0 - 6 is free of charge.
Feedback us : Our drivers and service providers are advised not to promote any other activities or nugging you for shopping. Please leave your feedback on Google.
You may bring : Hat and sun glass / Sun cream / Camera
---
We love holiday planning!
Tour planning
Before you apply for visa online, beside from your return-flight details, you need to have a mandatory COVID-19 Insurance Cover, a confirmed hotel booking at Level 1 Certified Accommodation, aranged an on-arrival PCR test and transpotation to the accommodation. Contact us to arrange them.
Some of these details will be checked AUTOMATICALLY during the visa application process.
Visit Post Covid-19 Travel Guide Section
1 Day - Arrivial
At the airport, you will be asked to submit a completed Health Declaration Form to immigration officer. Our driver will be in the arrival lounge to welcome you. You will be driven strait to your accommodation and will be checked into your room. The mobile PCR unit will visit you in your room for the PCR test.
Once the test result proved you are negative, all the hotel services including the pool area will be available to you
Accommodation - Level 1 Certifed Guest House  / Room category - Standard / Meal plan - Breakfast and Dinner.
Within the first 14 days - Not included within the price
Once your first test result proved negative, you may be able to travel to another Level 1 certifed accommodation to stay if you wish. But these changes have to be informed in your tour itinerary first.
You are also allowed to visit approved tourist sites witih the 'bio bubble'.
This option is not included in this economic tour plan.
After first 14 Days -
After initial 14 days, a respective L1 hotel doctor will issue a Discharge Document upon verifying the PCR test results. Now, you are free to roam freely in our Island as any local.
Write us to arrange your initial travel period and beyond.