How to apply for an international driving permit in Sri Lanka.
Who need one?
Any foreign driving license holder who does not hold an international driving permit.
Even if you have an international driving permit but your international driving license is issued by a NON-MEMBER state to Vienna Convention.
Who does not need one?
A foreign driving license holder who already hold an international driving permit, issued by a MEMBER state of Vienna Convention.
Issuing authorities in Sri Lanka
How to apply via Department of Motor Traffic 
Only light vehicle license can be obtained under this system.
The foreign driving license which is valid for the conversion date (Provisional driving licenses or learner permits are not accepted)
If the applicant is a foreign national, the applicant having valid visa for more than 06 months period are eligible for applying a Sri Lankan driving license while other

having a valid visa for less than six months

will only be issued with a temporary driving license.
If the Driving license and the passport are not in English, the English translations of those two documents, done by the relevant Embassy/Mission.
Medical fitness certificate obtained from the National Transport Medical Institute, within a period of six months.
The letter of acknowledgement from the Ministry of Foreign Affairs, in the event of a person in the foreign Diplomatic service.
The passport with the National Identity Card Number on it, in the event of a Sri Lankan or a holder of dual citizenship.
Relevant fees
How to apply via Automobile Association of Ceylon
Produce your original driving license (in person or through us or any third party) to the AA Association with a color photo of passport size and a copy of your passport information.

AA Association provides you with a three months valid driving permit.
Relevant fees
AA Association fee - 4,000, LKR per permit. (updated on 19 Jan 2020)
Our administrative fee - 5,000 LKR per permit.
Relevant laws
The art. 132B of Sri Lankan motor traffic act stipulates that "a person who is a bonfire visitor to Sri Lanka and who possesses a valid International Driving Permit issued by any of the Contracting States to, or the States or Territories that have acceded to the Vienna Convention of eighth November One Thousand Nine Hundred and Sixty Eight, shall be deemed to possess a driving licences issued under the provisions of this Act and to be authorised to drive the class or classes of vehicles specified in the driving permit:
Provided that— (a) the Permit is valid within the meaning of Article 41 (now 43) of the Vienna Convention of 1968; (b) the holder carries such permit while driving in Sri Lanka and produces it on demand by a police officer or Examiner of Motor Vehicles for inspection; and (c) the holder fulfills in all respects the conditions set out in Article 41 (now 43)  of the Vienna Convention of 1968."
The article of 43 in Vienna Convention stipulates that "2. (a) Contracting Parties shall recognize: (ii) Any international permit conforming to the provisions of Annex 7 to this Convention, on condition that it is presented with the corresponding domestic driving permit, as valid for driving in their territories a vehicle coming within the categories covered by the permits, provided that the permits are still valid and that they were issued by another Contracting Party or subdivision thereof or by an association duly empowered thereto by such other Contracting Party or one of its subdivisions;"
Contact Sri Lanka Police headquarters
Emergency : 119
IG's help desk +94 11 2444480  / +94 11 2444483
Police headquarters : +94 11 2421111
Luxury Saloon Car

Per excess Km - 62 LKR
7 Seater Van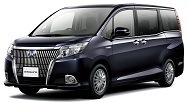 Per excess Km - 53 LKR
Compact SUV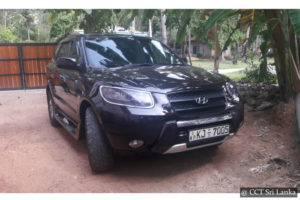 Per excess Km - 53 LKR
SUV (Land Cruiser)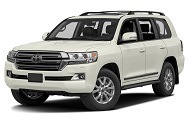 Per excess Km - 180 LKR